Fire and Dragons (10 Nights)
Fire and Dragons (10 Nights)
Darwin / Kupang – Ambon / Darwin
Join your favourite crew for adventure and intrigue in the Spice Islands! The Ship's helicopter will provide perfect vantage to witness the coloured lakes of Kalimutu. The dragons on Komodo will be another tick for the bucket list and, when Batu Tara hurls balls of lava into the sea – Fire and Dragons will have lived-up to its name!
Return charter flights ex Darwin ARE INCLUDED in the cruise tariff. This itinerary is provided as example only – prevailing conditions, local arrangements and indeed, what we discover on the day, may cause variation. Helicopter flights can be purchased additional to the cruise tariff as a package or individually.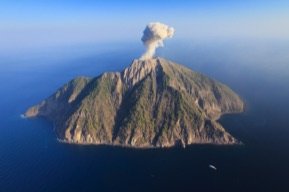 To ensure comfort and reliability of service your adventure will begin with a charter flight from Darwin – the frontier capital of Australia's north! Our attentive crew members will collect you from your accommodation and escort you on the short flight to Kupang. Kupang is an Indonesian port city on the island of Timor – it was an important trading port during the Portuguese and Dutch colonial eras. Crew will guide you through customs formalities and then welcome you aboard the mighty TRUE NORTH. Enjoy a welcoming cocktail as we set sail for the stunning islands of Komodo.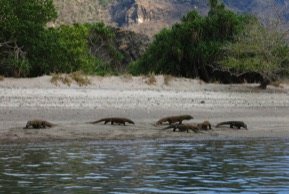 Prepare for an early cruise highlight as we visit Komodo Island and see the largest lizard on the planet – the Komodo dragon! A member of the monitor family, the Komodo grows up to 3 metres in length and can weigh as much as 70 kilograms! Their size has been attributed to "island gigantism", since no other carnivores exist on the islands where they live. However, recent research suggests that they may be better understood as representatives of a relict population of very large lizards that once lived across both Indonesia and Australia. The dragons dominate the ecosystem in which they live and hunt invertebrates, birds and mammals. Join crew and local guides on an extended walk where we will encounter this impressive animal in its natural habitat!
But there is more to Komodo than dragons. In 1980 a national park was founded to protect the dragons but since then the surrounding waters have also come to prominence account of tremendous underwater diversity and beauty. The region is known for its treacherous currents but we'll avoid these and seek out the large fish species that are swept into the area including big aggregations of reef mantas. We'll also visit southern areas of the national park which are a technicolour wonderland of benthic reef life – perhaps some of the most colourful reef you will ever see!
Other Day 2 and 3 highlights might include sunset drinks on a 'pink beach' courtesy of small fragments of red organ pipe coral might and, a night dive to see torpedo rays in the aptly named "Torpedo Alley".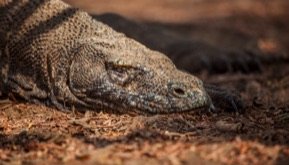 This morning we will go ashore at Horseshoe Bay to photograph dragons on the beach. A snorkel or dive around Cannibal Rock comes highly recommended – it is considered one of the best dive sites in the Komodo area and then, another 'dragon walk' – this time on Rinca Island. In the afternoon join a tour of a pearl farm – perhaps an opportunity to purchase a very special memento indeed! Then join all back on-board for another unique dining experience and the overnight cruise to Flores Island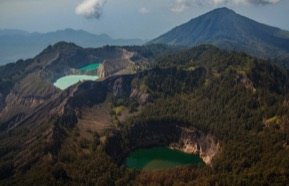 There's something a little different on the agenda this morning when we go ashore at Ende on the island of Flores. Here a village visit will reveal celebrated weaving skills. In fact this region of Eastern Indonesia is world-renowned for its traditional weaving. Natural dyes and back-strap looms are employed and each area has its own special motif. Cloth plays an important part in the local culture and traditional cloth pieces are prominent in major ceremonies such as births, deaths and marriages. Textile collectors from all over the world come to this region and there will be opportunities for you to also acquire your own special piece of Ende cloth. Another early cruise highlight will be the opportunity to visit Kelimutu – a volcano to the north of Ende. The volcano summit contains three strikingly different coloured lakes. Tiwu Ata Bupu (Lake of Old People) is usually blue. The other two lakes, Tiwu Ko'o Fai Nuwa Muri (Lake of Young Men and Maidens) and Tiwu Ata Polo (Bewitched or Enchanted Lake) are typically green or red respectively. The lake colours vary on a periodic basis and may be the result of chemical reactions triggered by volcanic activity. Regardless – the view from the lookout is always spectacular!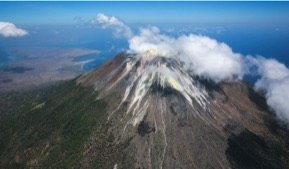 It's Volcano Day! Make sure you are up nice and early to see the spectacular sunrise in Lewelling Bay. The bay's ring of volcanos will provide unique foreground to the start of a new day. And again, the surrounding area is highly regarded for both snorkelling and diving. Then enjoy another lunchtime cruise as we make our way to Pulau Komba for more breathtaking vista both below and above the water. Komba is dominated by Batu Tara – an active volcano that will provide stunning backdrop for the TRUE NORTH's Volcano Party. The ship's alfresco bar is likely to be a popular venue on the night – as 'Tara' entertains with frequent mini-eruptions that splash into a moonlit ocean!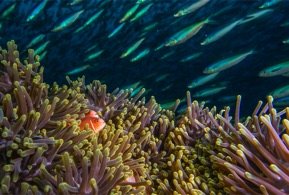 Today we wake in the Alor Strait. There are numerous snorkelling and dive sites in this area and a change in water temperature will introduce a new gallery of fishes and other marine life. The keen fisherpersons on-board might also find opportunity to troll for blue-water species. Ashore, the locals cultivate vanilla, tamarind and almonds. The area is also known for traditional weaving. Another interesting opportunity to meet the locals awaits at Kalabahi Bay – the people who live here specialize in fishing for thresher sharks and a village visit always promises intrigue.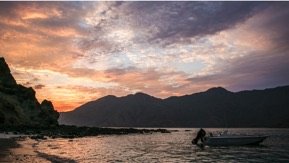 Wakatobi National Park and Lintea Island will provide another memorable day in paradise. Snorkelling or diving in the channels around the island will likely be an underwater highlight – Lintea is a prominent part of the Coral Triangle – an area which contains the richest marine biodiversity on earth!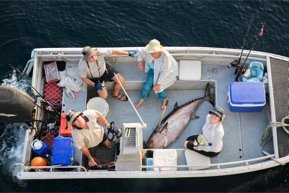 The Penyu Islands are to the west of Banda Island. It's your last day on-board so squeeze-in as much as you can! Snorkel and dive the atoll walls and go game fishing for mackerel and giant tuna! Then finish with stunning sunset drinks and a farewell dinner to remember!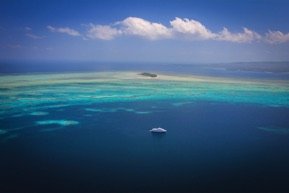 You'll enjoy breakfast on-board before a private car transfer to Ambon Airport and your charter flight back to Darwin.
What a great cruise of discovery, absolutely amazing! Real dragons, beautiful snorkelling, great walks and interesting villages and a wonderful crew that made each day eventful and interesting. Thanks!
Jack & Barbara Clark
Truly a wonderful adventure we were fortunate enough to experience! By the end of the trip, we are so grateful to the amazing staff we now call friends. Thank you!
Karen & Graham Best
Cant tell you how much we enjoyed our 3rd trip, truly wonderful. See you again!
Cott & Kay Fox