Give The Ultimate Gift This Christmas
Still puzzled as to what to surprise your loved ones with this Christmas – look no further because a trip onboard the TRUE NORTH in 2011 is the ultimate gift you've been looking for.
Follow these simple steps and in no time you'll be joining us onboard for an adventure of a lifetime:
Click on our cruise map and select a cruise – perhaps to the Kimberley, Rowley Shoals, West Papua, Papua New Guinea or Sydney?
Book your preferred cruise on 08 9192 1829 and we'll present you with the ultimate gift (of adventure)
Now sit back and enjoy the holidays knowing you have given the gift of a lifetime.
It's simply gift giving made easy.
We look forward to hearing from you very soon.
Visit Luxury Adventure Cruises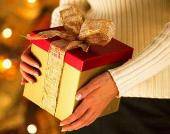 Luxury Adventure Cruises