Wild at Heart – Adventure Cruising in the Kimberley Region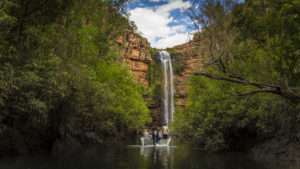 Australia's Kimberley Coast is an isolated region of dramatic waterfalls, tides and cliffs - all best experienced by ship.  Ian McGuire discovers one of the world's final frontiers aboard the mighty TRUE NORTH!
True North Adventure Cruises are on the forefront of adventure-cruising in the spectacular Kimberley region!  The latest Travel + Leisure Magazine's cruise guide provides an insight into Where to Go in 2017.
Article by: Ian McGuire, Travel + Leisure Magazine. The Year's 41 Best
Read Ian's full article: Best-41-Destinations-Travel-Leisure-Where-To-Go-Jan-2017
Courtesy: Travel + Leisure
2018 Kimberley Cruises