Is This the Scariest Saltwater Crocodile Photo Ever?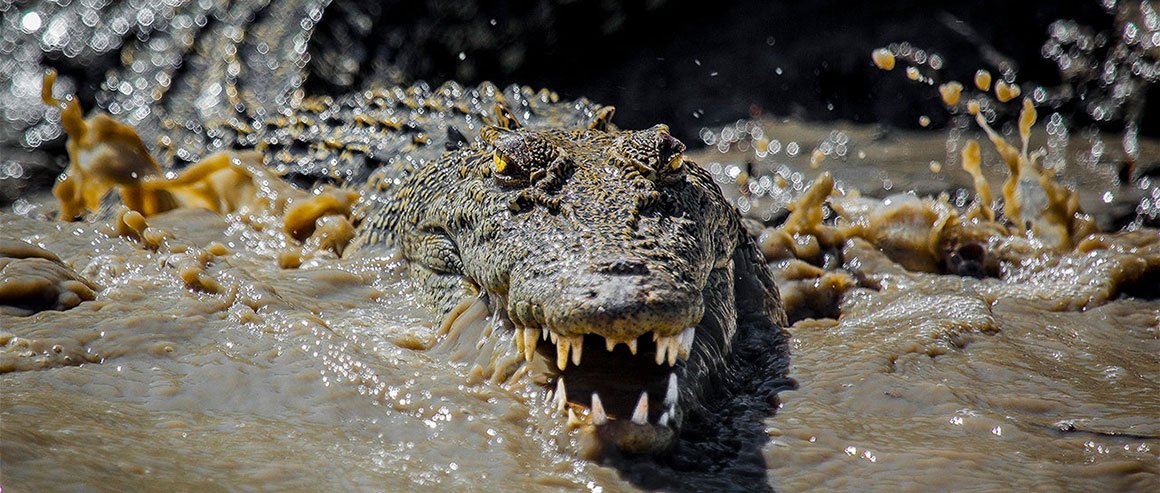 Ship's photographer Oli Oldroyd reports "I took this image of a big saltwater crocodile, with a seriously mean glint in his eye, on the Roe River, a remote area of the Kimberley in Australia's north-west." (Click on the image below to enlarge it.)
"There's an abundance of wildlife on the Roe, lots of birds and lots and lots of crocodiles. There's a croc breeding area about half way up the river and we often see large crocs there. It's a great place to visit if you love wildlife photography."
"When I show this shot to others the immediate reaction is "Wow, that is a really scary shot, it must have been dangerous. How did you get that?"
"I took the shot from the bow of one of our expedition boats. There were several crocodiles around, some sunning themselves on the riverbank and some in the water. This one was on the bank which was quite high up, so I was more or less at eye-level with him."
"Is it the scariest croc photo ever taken? We'll have to look into that …"
Gear: Canon 5D III with a 400mm telephoto lens (read more in our expedition photography gear guide).
If you have taken a great wildlife photo on the TRUE NORTH, we'd love you to share it with us! Please send your "Ultimate Wildlife Moment" to cruise@truenorth.com.au together with the details of when and where the photo was taken.
Image copyright: True North Adventure Cruises